Фотографии и отзывы.
В этом разделе можно увидеть тысячи фотографий более 100 моделей катеров с успешно установленными вышками MonsterTower. Это фотографии вышек, установленных своими руками, присланные благодарными клиентами в адрес компании MonsterTower. С помощью этих фотографий можно получить представление о способах установки на различные катера и внешнем виде катера после установки. Для просмотра выберите модель вышки и модель катера.
Фотографии катеров Lund с вышкой MT1 (всего 4 фото).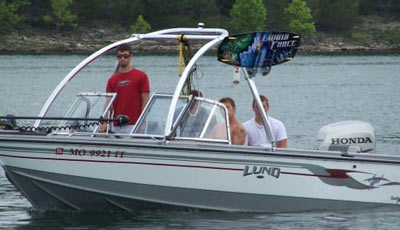 Lund - Steve Crangle's Lund Tyee 1950 fish / ski / WB
I'm very pleased with the install, look, and performance of my Monster Tower. Compliments were flowing all through our week long vacation (Table Rock Lake) couldn't be happier with the added functionality this gives my rig. I fill the live wells 45 gallons), fuel (55G) and teenagers for weight, kickin' stereo (Alpine / MOMO / Sub…) and off we go. My teenagers want to go all the time now. You guys make a great product.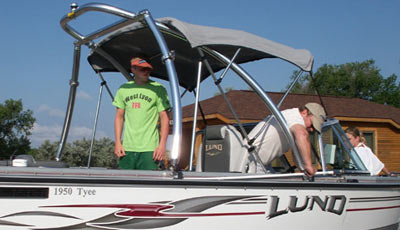 Lund - Mike Klarenbeek's Lund
It is our wakeboarding slash scuba diving slash fishing boat and it works thanks for the great tower.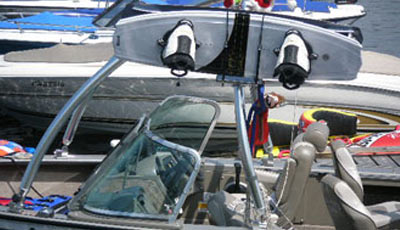 Lund - Jamie K's Lund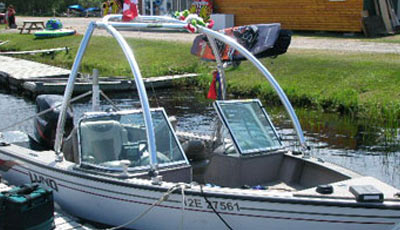 Lund - Jamie K's Lund
Катера с вышкой MTK
Катера с вышкой MT1
Катера с вышкой MT2