Фотографии и отзывы.
В этом разделе можно увидеть тысячи фотографий более 100 моделей катеров с успешно установленными вышками MonsterTower. Это фотографии вышек, установленных своими руками, присланные благодарными клиентами в адрес компании MonsterTower. С помощью этих фотографий можно получить представление о способах установки на различные катера и внешнем виде катера после установки. Для просмотра выберите модель вышки и модель катера.
Фотографии катеров Chris Craft с вышкой MT1 (всего 2 фото).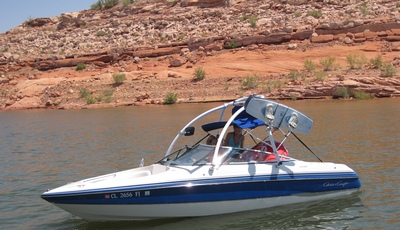 Ron D's 1996 Chris Craft Concept
Tower works great!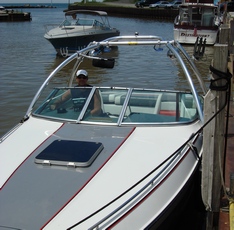 Paul K's 1988 245 Chris Craft LTD
It actually has made my boat look almost new!!! After initial install without speakers, I just had to add them and you can see the difference not only in look and style but the sound is awesome.  My kids love to listen as they knee and wakeboard along the shores of Vermillion, Ohio!
Катера с вышкой MTK
Катера с вышкой MT1
Катера с вышкой MT2